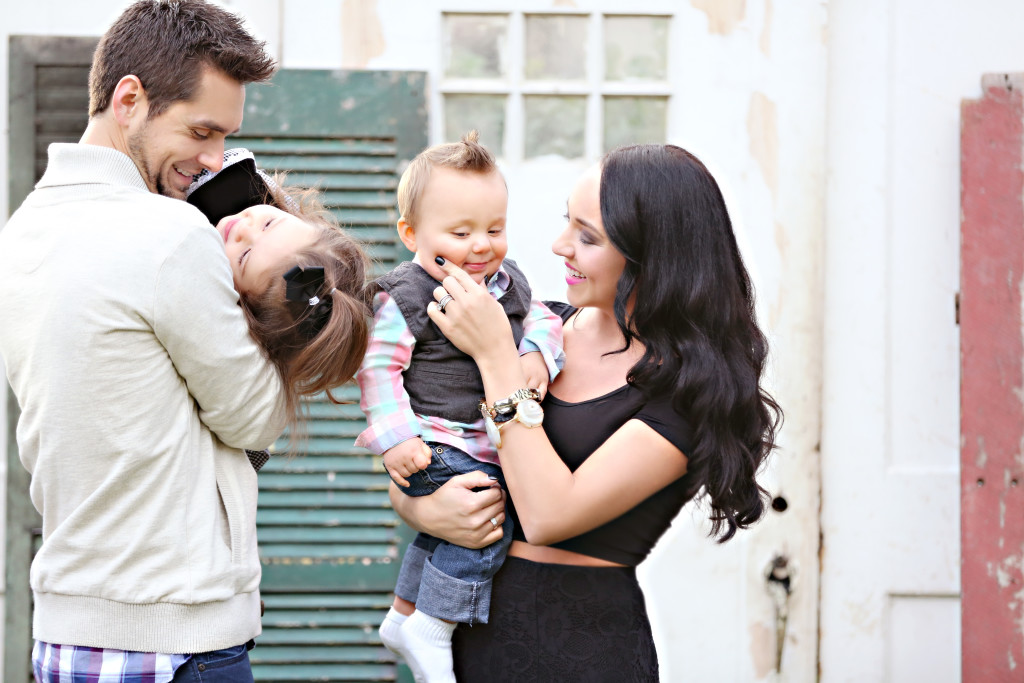 I married the Love of my Life on June 22, 2012!

Born In Michigan but raised in Ohio, a Michigan Wolverine always at heart. I grew up with the best parents and most amazing family a girl could ask for. They've made me who I am today – and for that I am eternally grateful.
I earned a Bachelor's Degree in Business Administration, an Associate's Degree in Graphic Art, and a Certificate in Ecommerce as a student at the University of Toledo. After four years of college it only made sense to me to go into business for myself. At just 4 years old, I was the annoying little girl running around taking snapshots of everything and everyone. Throughout my life I've been exceptionally lucky to have many wonderful friends. My friends are the kind of people you see in the movies and you think, "I wish I could call those kids my 'Besties'," and well, I do. I am blessed with that kind of friendship daily. Together my friends and I have traveled on multiple cruises and random trips and boy, do we have photos…we have photos of everything!
It was actually on a cruise with friends that I met Chase. We became instant friends on that vacation and Facebook friends once we got home. In actuality, I owe a lot of our relationship to Facebook and Verizon, and am very thankful for mobile-to-mobile. Chase and I had an awesome long-distance bond which consisted of constant talking and texting. We would even fall asleep on the phone with each other, and when Chase had to work early he would carry his phone in his pocket – with me still on the line. He's one incredible guy – a modern-day prince charming, if I do say so myself.
Overall, it was our love of photography that really helped grow our friendship. Turns out, that friendship blossomed into something more, and in 2010, Chase moved north. At that moment, I knew for sure that he was a keeper. When a Florida Beach Boy decides to brave the cold of the northern U.S., it is usually with good reason. Together we have worked hard at making things work and together we've come out on top. We definitely complement each other in every respect of the word.  And I will admit, I'm super opinionated. Luckily, all he wants is for me to be happy. He's patient and I want things done right now.  I know he will always be calm and I'll always be over the top with everything!
All in all, he's super sweet and loving and it's the thing I admire most about him. He actively puts others first. He loves football – another thing that I love about him. Anything that is Michigan or Florida State goes in our household! We both have an over-the-top love for traveling. Together we have traveled to 10 countries and territories, and it's still only the beginning. I can hardly wait for all the adventures ahead that we will have the joy of sharing as a married couple.
If Chase & I live the rest of our lives by the following quote alone then I know we'll live happily ever after indeed.
"Our mission in life is not merely to survive, but to thrive; and to do so with some passion, some compassion, some humor, and a lot of style!"
Me & you, just us two!
Lots of Love!
– – – – – – – – – – – –
Dear God, as I bring my subject into focus and prepare to make each portrait, never let me forget that I'm creating treasures for some family, a keepsake for loved ones. Make me sensitive to the qualities and virtues of others, that I may draw out into the light the beautiful radiant belongings of their hearts.
Help me to be an artist, collecting the beauty of every soul, the glow of youth, the gentleness, the laughter or tears of each life that is precious in Thy sight. Deeper than a means of livelihood, give me the perspective to see my photographer's art as a service to others, making life richer and more memorable.
And, dear Lord, between the lights and shadows, the ups and downs and the rolling years, keep me from getting out of focus or off center, so that my life and work may be framed with dignity and colored with contentment. Thank you for giving me this talent. XOXO, Jenny
Embarking into the world of photography isn't about the money made but rather the opportunity and the people I've met along the way. Each time I am given a compliment on my work it makes me realize the true meaning of what I am doing for others. I take photos. I freeze life's beautiful moments and defy time itself. To grasp that concept is to truly appreciate the gift we have been given. I desire to freeze only the best moments and encapsulate each one as part of my ever growing collection.
– – – – – – –
Captured With Love Specializes In:
Photography
Weddings, Seniors, Families, Babies
Video Montages
Custom Wedding Albums
Photo Restoration
Video Transfer to DVD
Scrapbooks to DVD
Digital Photo Albums
Pricing schedule may be requested from capturedwithlove@yahoo.com. In order to respond back to you faster please provide your name, e-mail and telephone number.
Please feel free to browse the website for information on these services. If you have any questions or are interested in using our services, please contact us at 419-367-0937. Thank you!
Thank you C.M.P!